SR Front Fork 7.5cm Joint Pair
For those who want to lift the front end a little, but not too much.

We have a 1JR joint (without air valve) and a 2H6 joint (with air valve), so please specify.

Machined from stainless steel

Simple design that you will never get tired of.

How to check for the presence of an air valve
Please check the shape of the front fork tops by referring to the pictures below.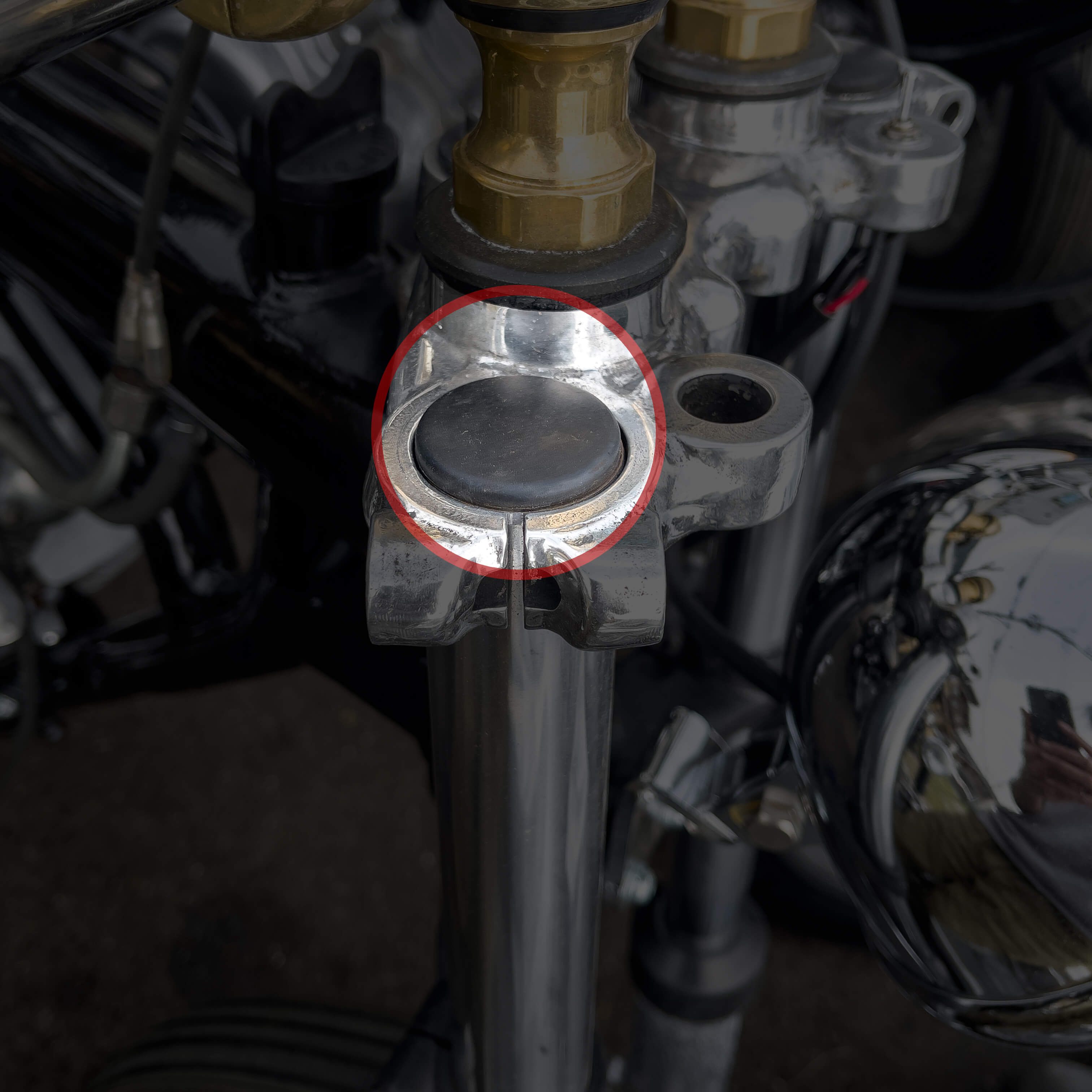 Without air valve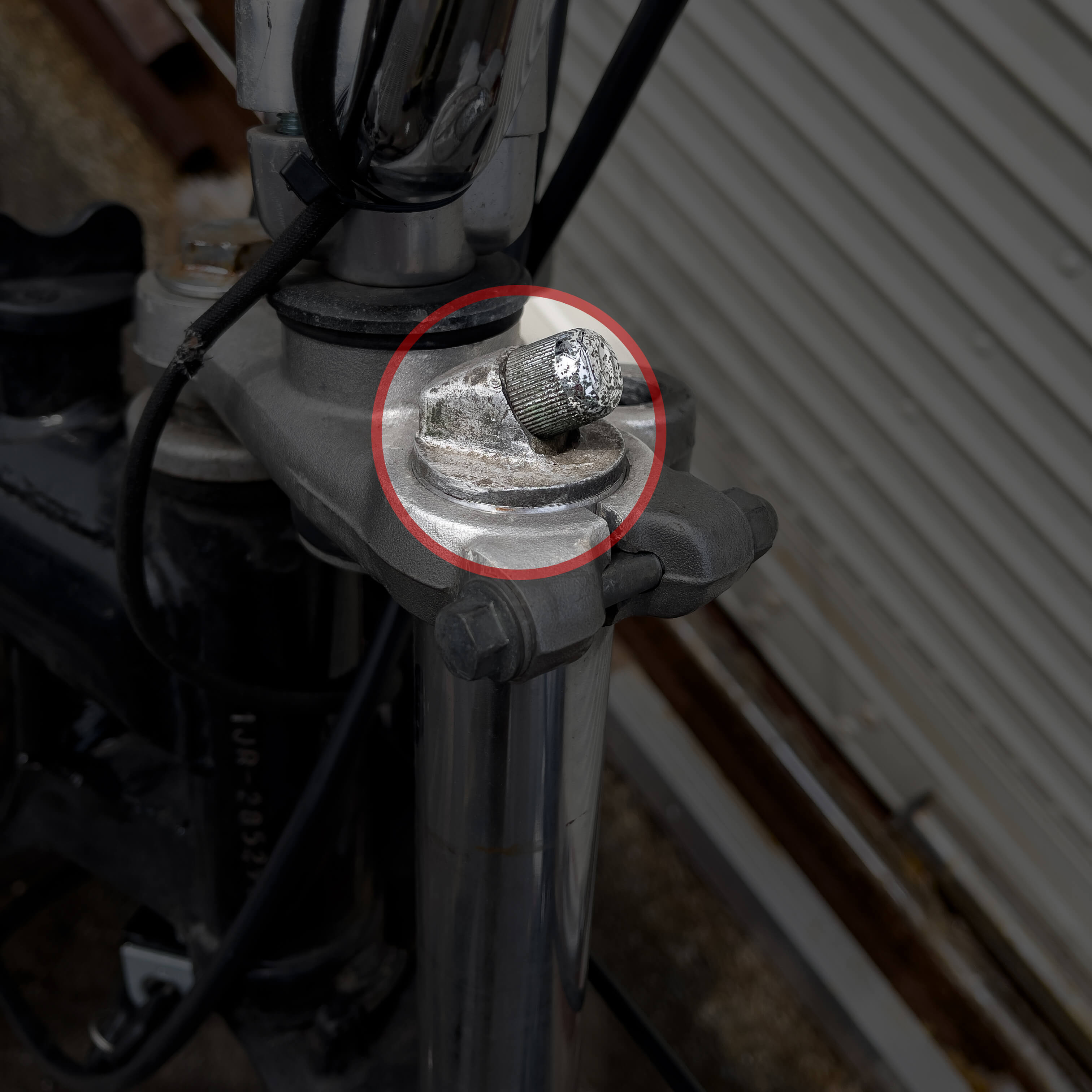 With air valve

Actual color and texture may differ slightly depending on the monitor and environment.

Please note that specifications and prices are subject to change without notice due to quality improvement.